The sunset example pictures on this page are photographed with an iPhone 6S and 8 Plus and the camera apps Adobe Lightroom CC Mobile, the iPhone Camera app and Slow Shutter Cam. The iPhone sunrise pictures are taken with Adobe Lightroom CC Mobile.
Content
My camera apps
10 tips for shooting sunset and sunrise pictures
Sunset and sunrise examples
Downloads
My camera apps for sunrise and sunset iPhone pictures
Lightroom CC Mobile
In Lightroom CC Mobile I photograph sunsets with the HDR mode in the RAW file format. As a file format you can select JPG or DNG (RAW). RAW has my preference, because these files are better suited for editing.
Lightroom CC Mobile makes in the HDR mode multiple photos with different exposures and combines them into one photo. In this way, more details in the dark and light areas remain visible. A disadvantage of HDR photography is that the subject may not move. In the Lightroom CC Mobile HDR mode, I have therefore activated the setting "Save unprocessed original" so that I also can use the original RAW file.
iPhone Camera App
The iPhone Camera app of the iPhone 8 Plus can be set to "Automatic HDR" so that all pictures are taken in HDR mode. Unfortunately this app does not support RAW.
Slow Shutter Cam
With the Slow Shutter Cam app you can take iPhone sunset and sunrise photos with a long shutter speed for dynamic skies and beautiful smooth water. As a file format I use PNG or TIFF. RAW is not available.
10 tips for shooting sunrise and sunset iPhone pictures
1. Find out how late the sun rises or sets.
The app TPE
With the app The Photographer's Ephemeris you can see what time and where the sun rises or sets. This is especially useful if you do not know the area, for example at your holiday destination.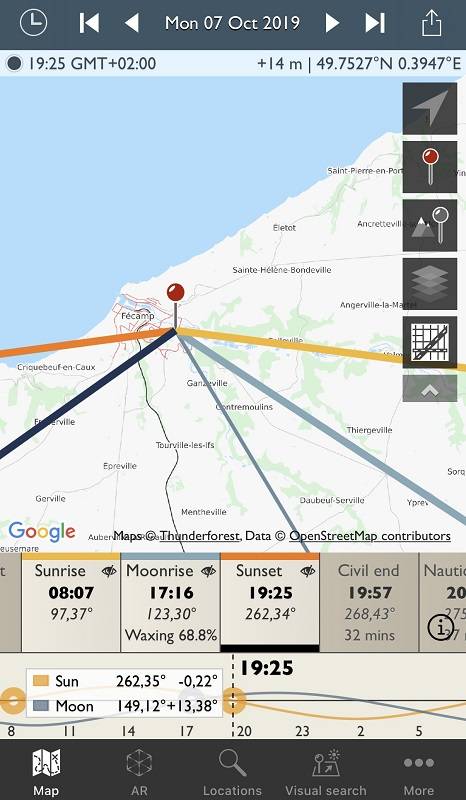 2. Provide an interesting foreground. For example flowers, rocks etc.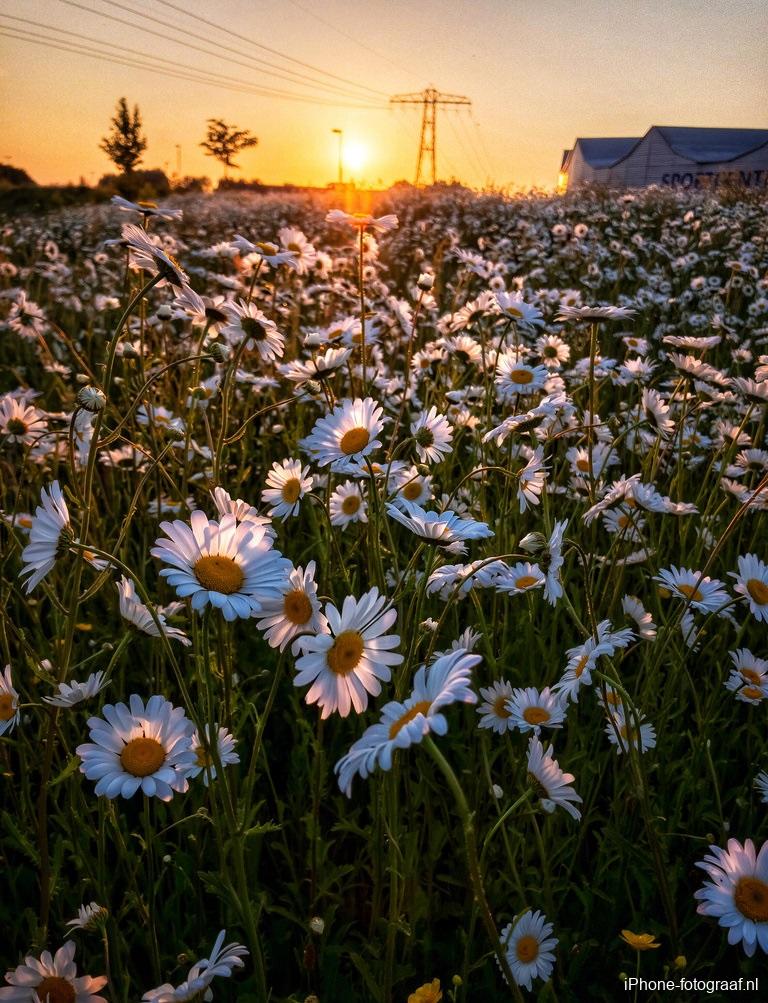 3. Apply the rule of thirds for your composition. Place the subject on a grid point and the horizon on or near a horizontal line. The video explains how to make the grid visible on the screen of your iPhone.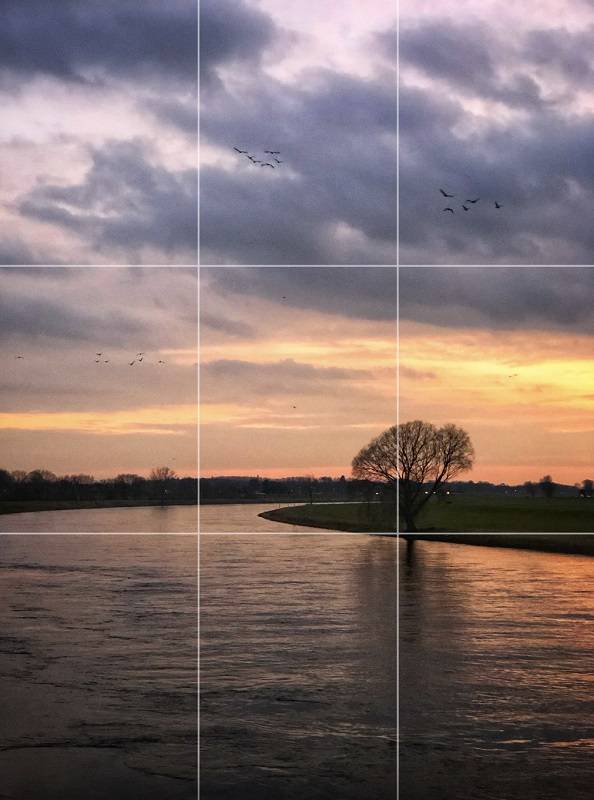 4. Take iPhone sunset or sunrise pictures with water for spectacular reflections.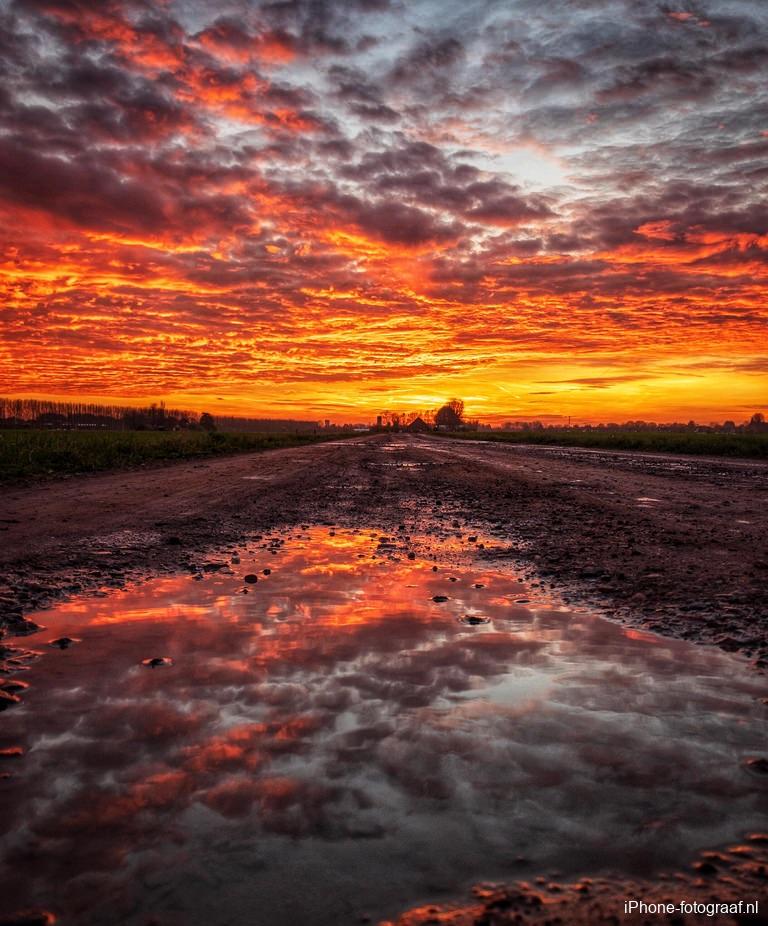 5. Even when the sun is gone, the colors are often very beautiful or sometimes even more beautiful. Wait for that.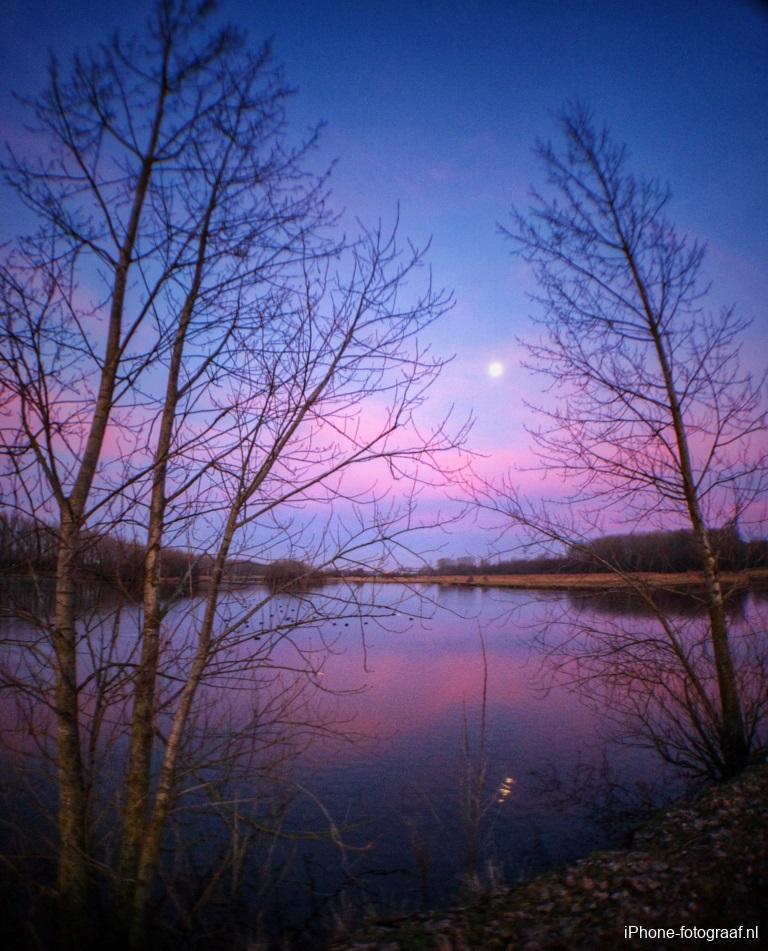 6. Photograph a sunset or sunrise with HDR.
7. Make silhouettes with AE/AF lock and the exposure compensation. The video explains how to do that. You can also make the shadows darker with photo editing apps such as Snapseed and Lightroom CC Mobile.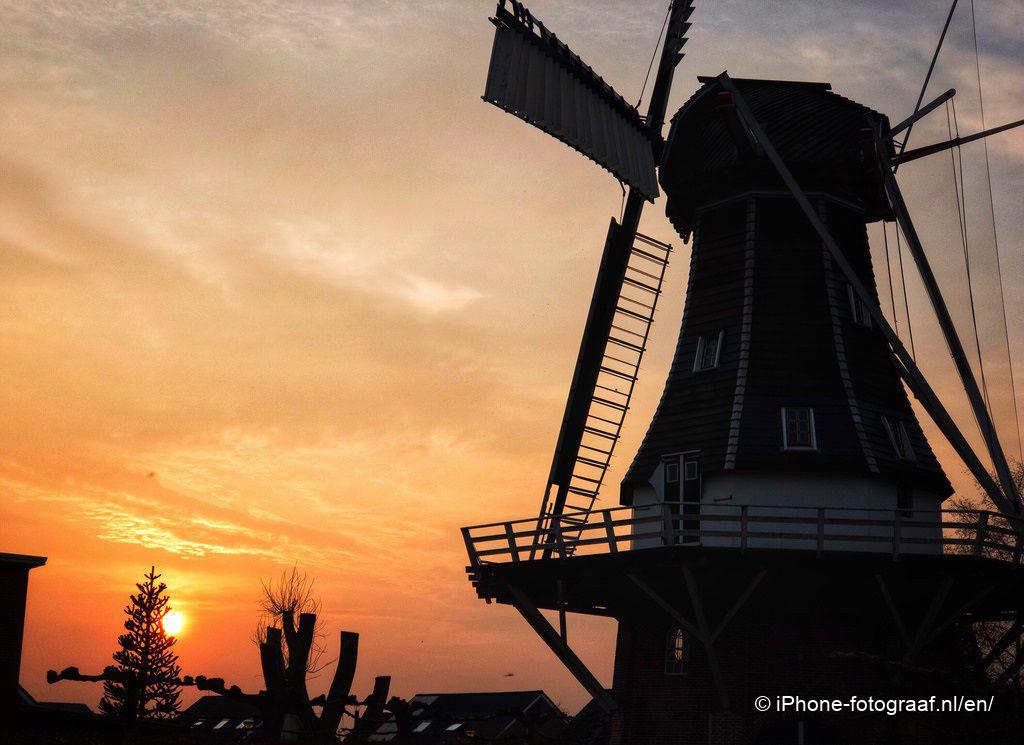 8. Take sunset and sunrise photos with long exposures. I made this sunset picture with a long shutter speed and the app Slow Shutter Cam.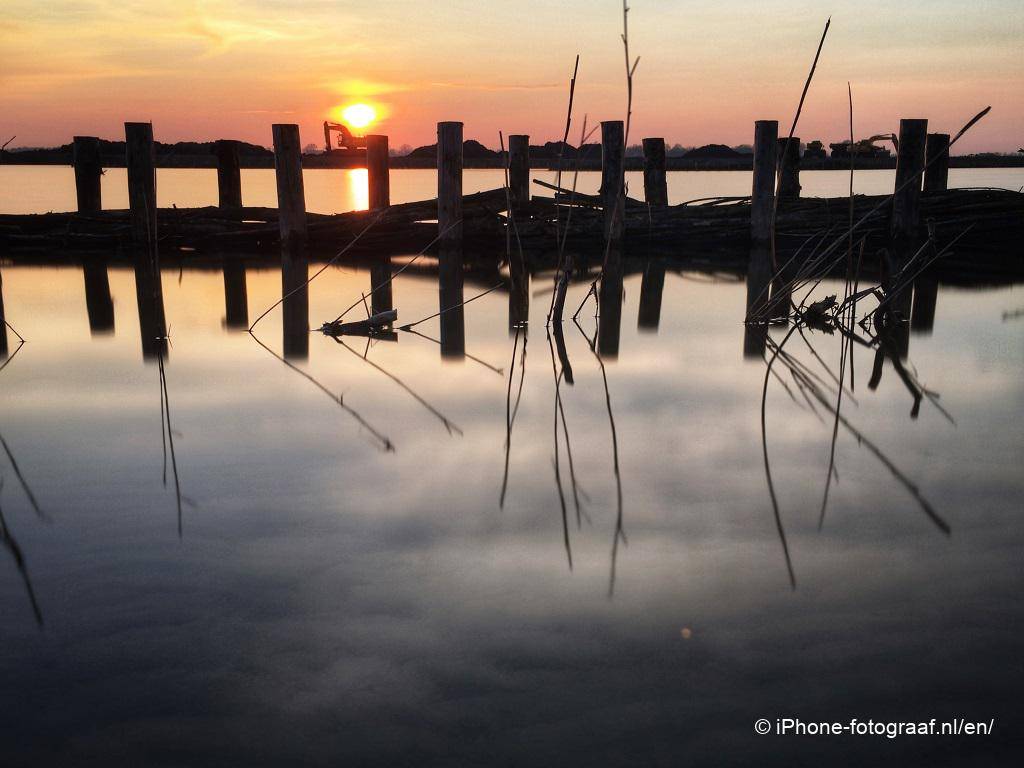 9. Make a composition with a lot of sky if there are clouds. With a cloudless and monotonous sky, you make the foreground and the landscape more important.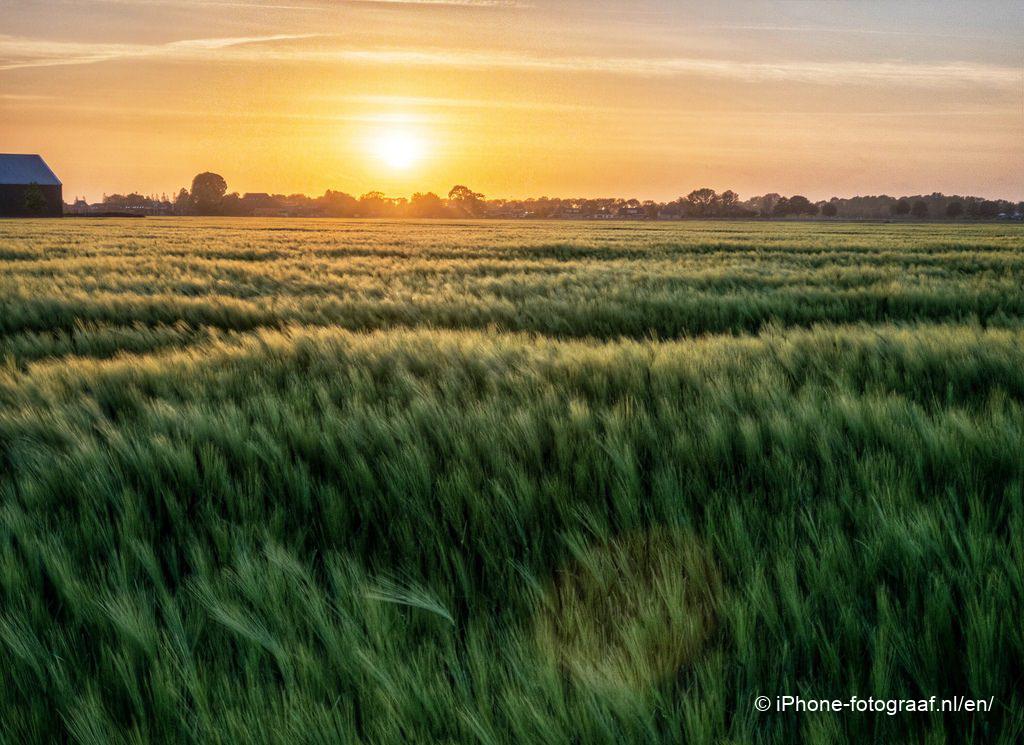 10. If you see the green dot caused by lens flare in the middle of the photo, move your iPhone a bit. If the green dot remains visible, you can remove it later with Snapseed or Handy Photo.
Video: How to edit the sky of a sunset or sunrise iPhone pictures with Snapseed
Downloads
Adobe Lightroom CC Mobile App Store
Snapseed App Store
Slow Shutter Cam App Store
The Photographer's Ephemeris App Store
Read also my blog about HDR iPhone photography or go to the overview with all iPhone photography blogs.
Recommended for you