I made these black and white photos with an iPhone in the recreation area Kardinge. This area is located in the northeast of the city of Groningen (Netherlands) between the residential areas Beijum and Lewenborg. Also read this blog about my iPhone black and white photography.
I often convert iPhone photos I made during dark weather to black and white to give them more atmosphere. Colors are usually boring in those circumstances. I use Snapseed to convert photos to black and white. This app contains many filters and presets for black and white photos. I have added details of the technique, apps and locations to the captions of some photos.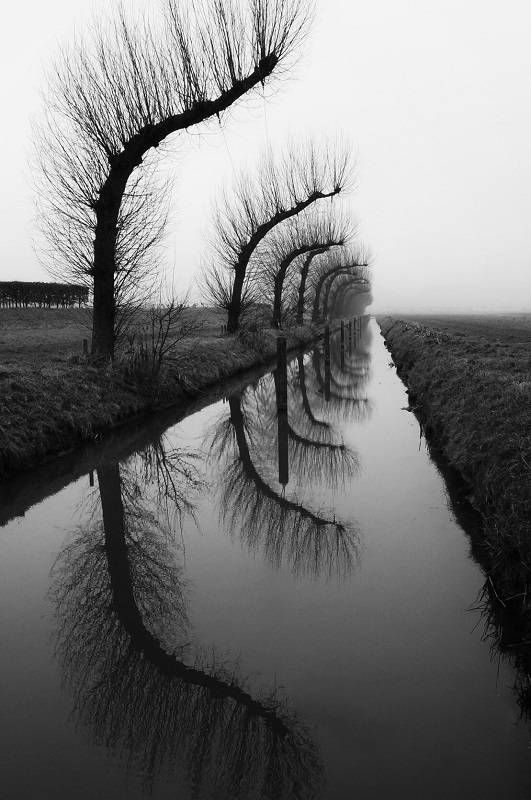 Read also my blog about HDR iPhone photography or go to the overview with all iPhone photography blogs.