This iPhone monochrome photo was made with the app Slow Shutter Cam. With this app you can set a long shutter speed, after which the exposure is automatically controlled. The chosen shutter speed for this photo was 1 minute. I did not have a tripod with me and to prevent movement of the iPhone, I held it against the window of my car and made the picture through the glass. I used the Snapseed black and white filter for editing.
Convert to black and white
It was dark weather that day and as you can see on the second photo, the colors were boring. That's why I converted the photo to monochrome. Snapseed, my favorite photo editing app for the iPad, has filters and presets especially for black-and-white photos. I converted this image to monochrome with the preset tools / black and white / clear and then cropped it. With tools / vignette I have made the corners and edges somewhat darker so that the emphasis is on the middle.
First I straigthened the photo.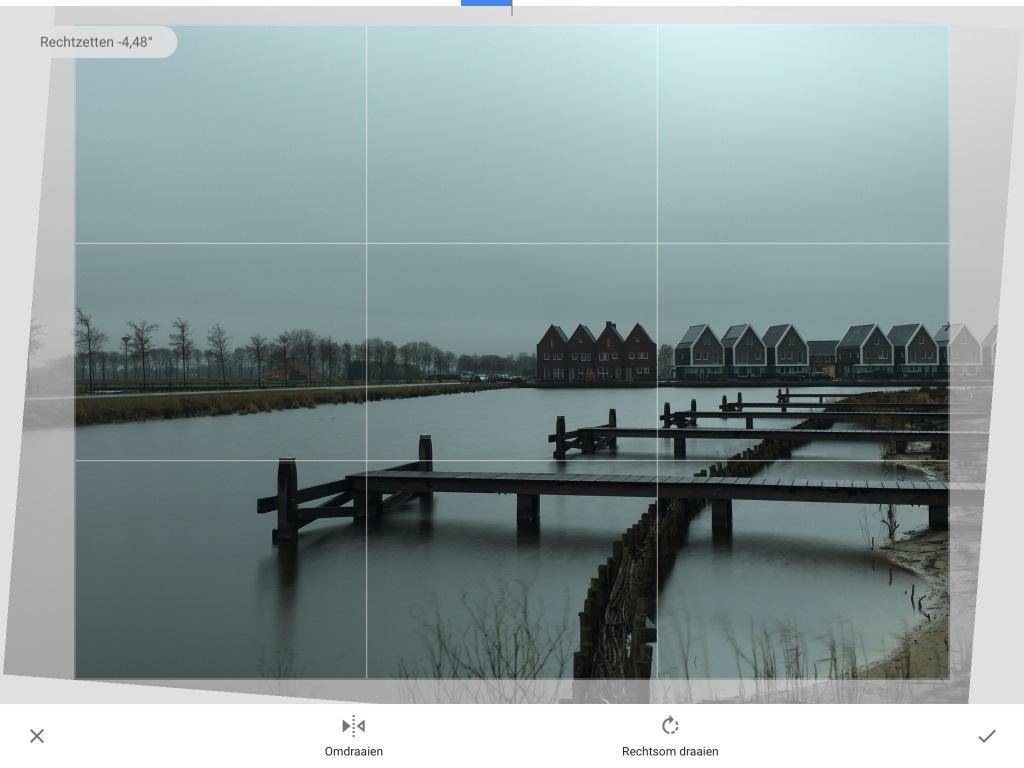 Editing steps
In Snapseed, all editing steps can be modified or removed. This screenshot shows the order of the steps and the options for editing and deleting.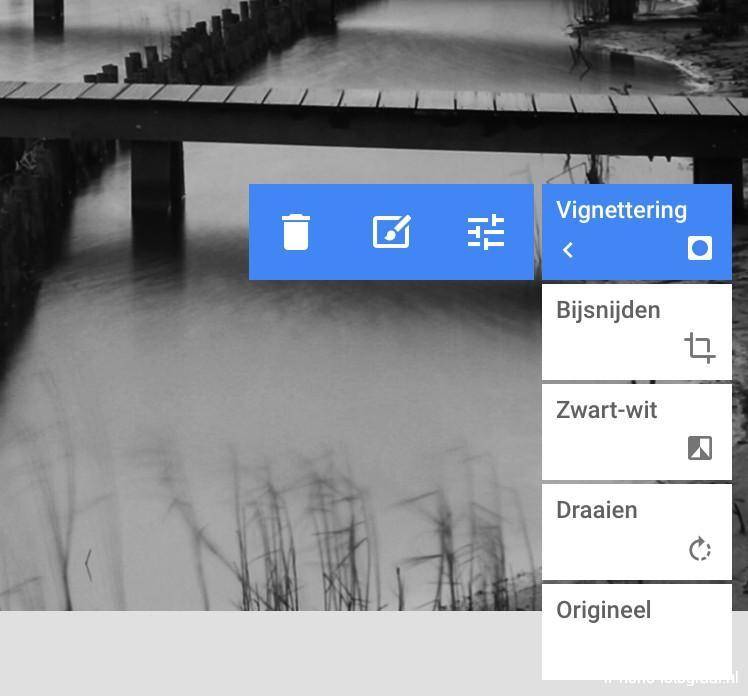 Filters and black and white presets
I imported the iPhone photo below of the Tasmantower in Snapseed and then converted it to monochrome with the black and white / contrast preset. I also made this photo with Slow Shutter Cam; the exposure time was 30 seconds.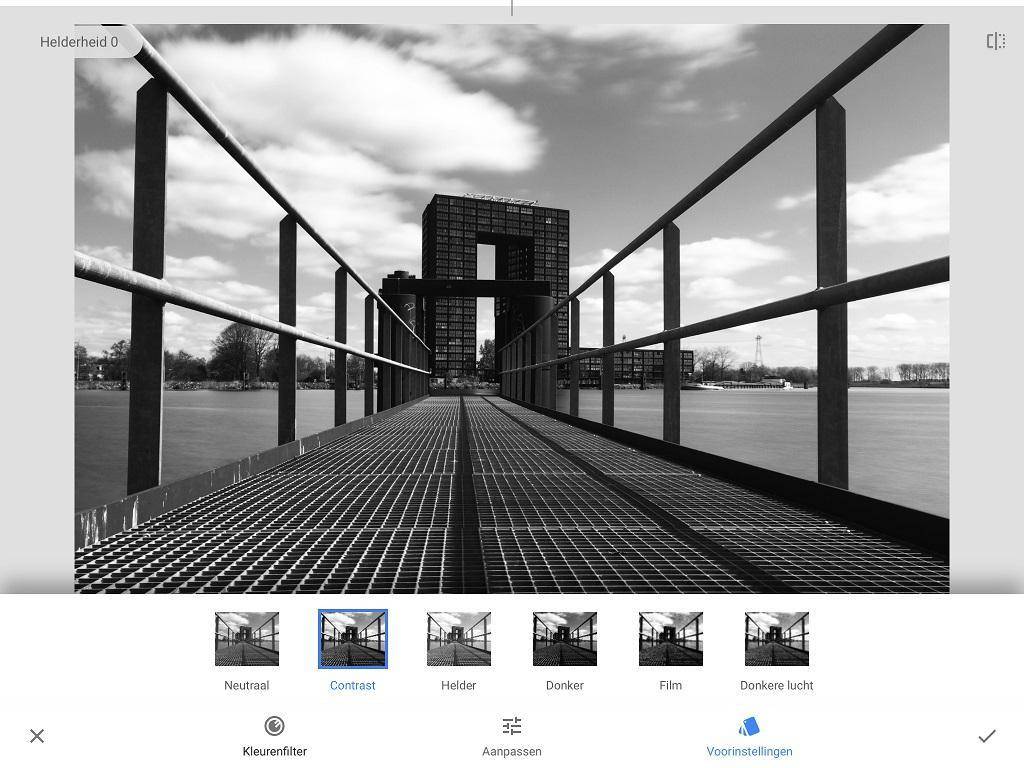 iPhone black and white photo edited with the orange filter
I photographed these gulls on the boat to Texel. Due to the effect of the orange filter (black / color filter / orange) the blue sky becomes dark, so that the seagulls stand out nicely.

The effect of the filter black / color filter / neutral.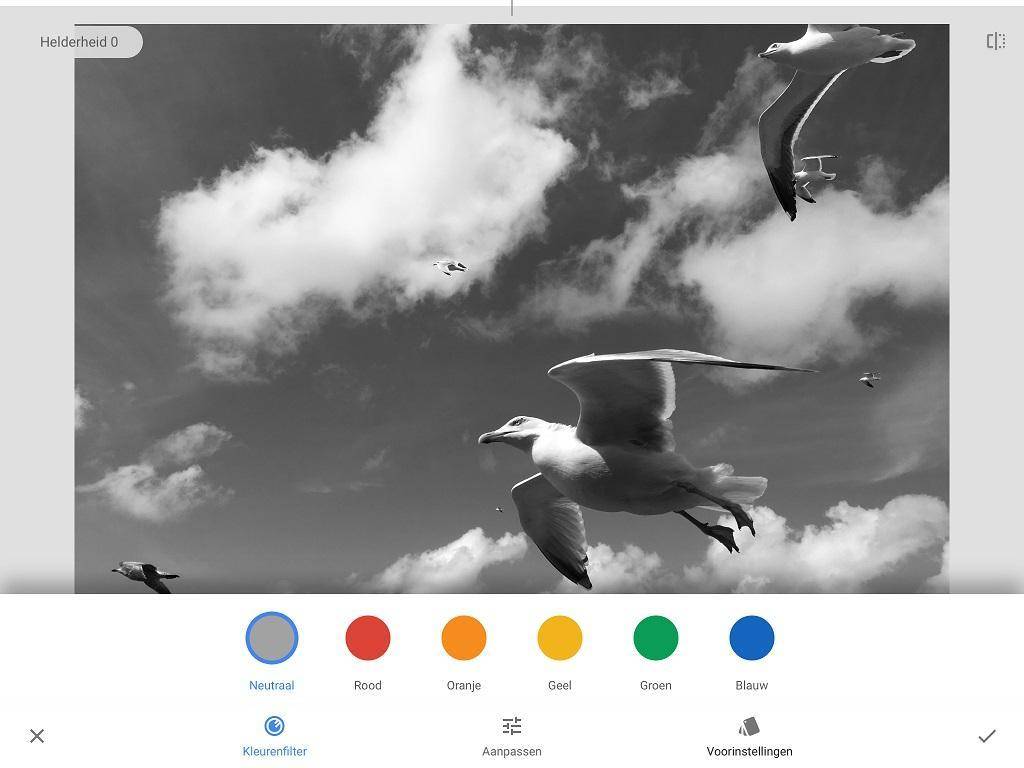 The result of the filter black / color filter / orange. The seagulls and the white clouds are beautiful against the dark sky.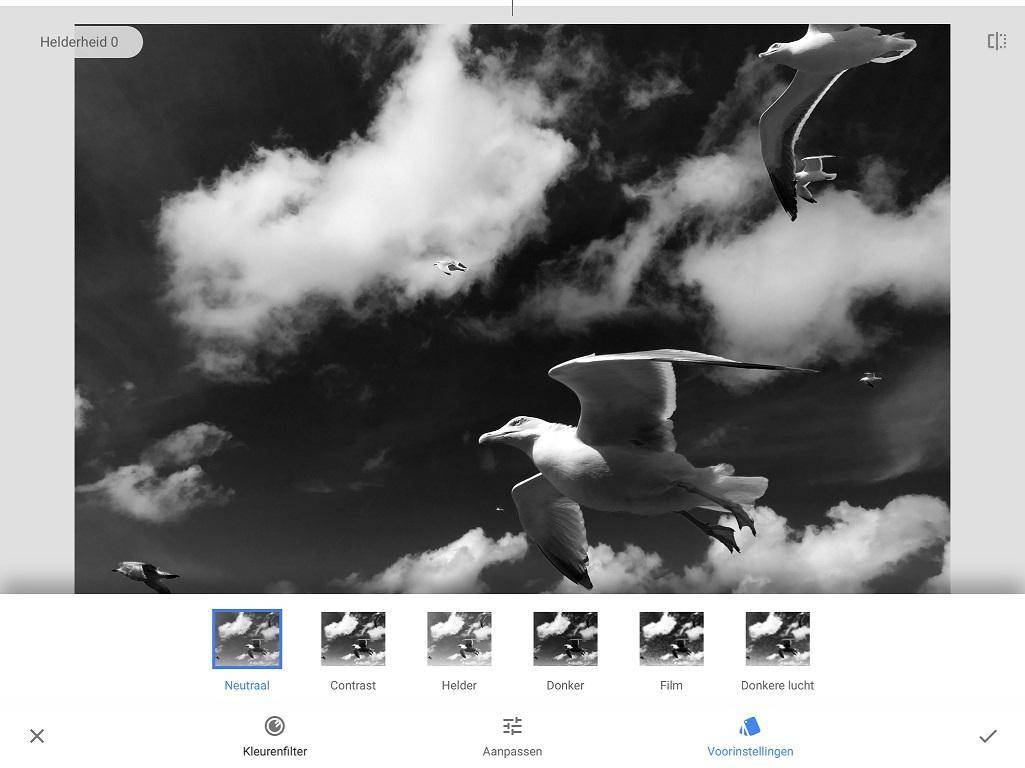 Export to jpg
To use an edited photo in other applications, you must first save it. The edits are saved together with the photo so that you can later modify or delete them and add new ones. Then export the final photo to jpg.
Downloads
Snapseed App Store
Slow Shutter Cam App Store
Read also my blog about HDR iPhone photography or go to the overview with all iPhone photography blogs.
Recommended for you